Z Factory's history with the Lakeview Chamber of Commerce (
Outstanding Chamber Member Award – woot, woot
) and SSA 27 is longstanding, illustrious, and wildly satisfying. A mere smattering of examples appear here, with more exciting ones always underway.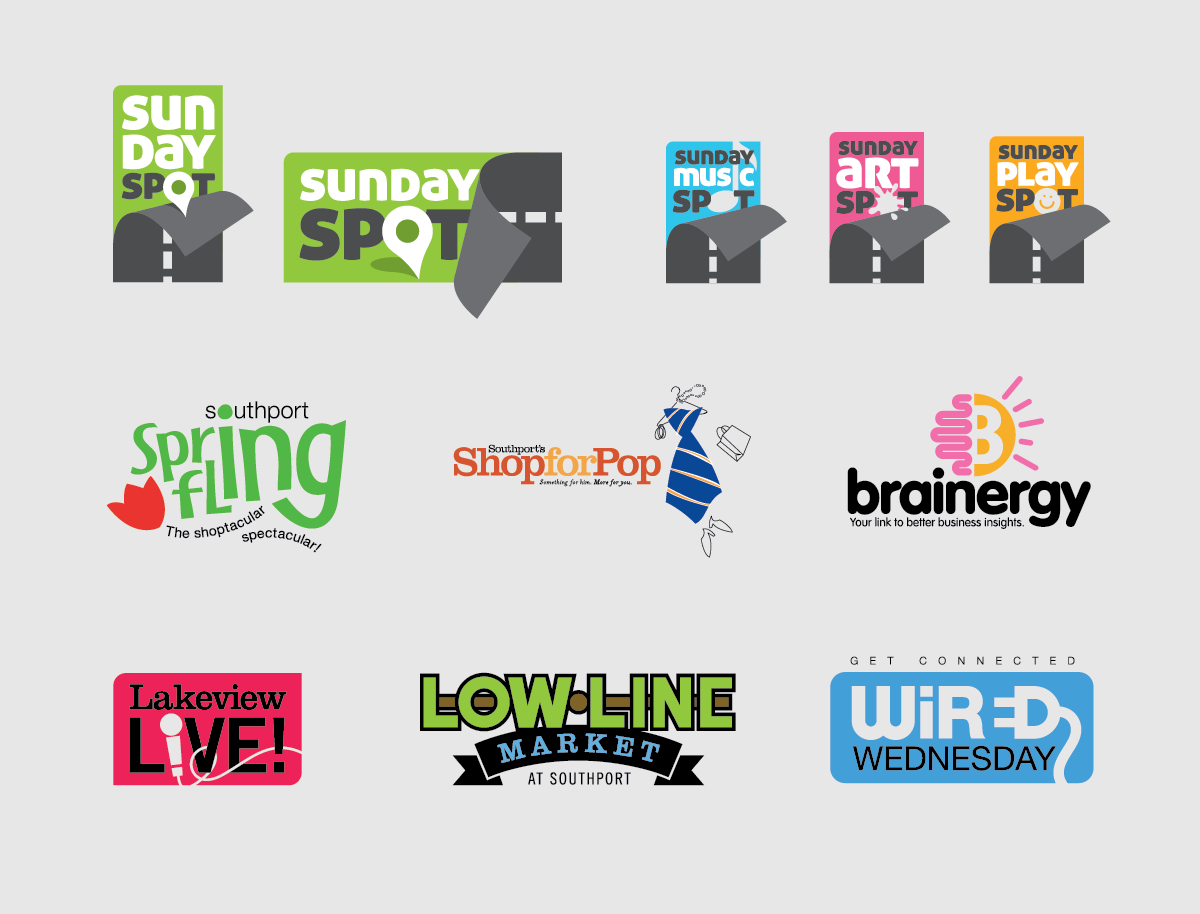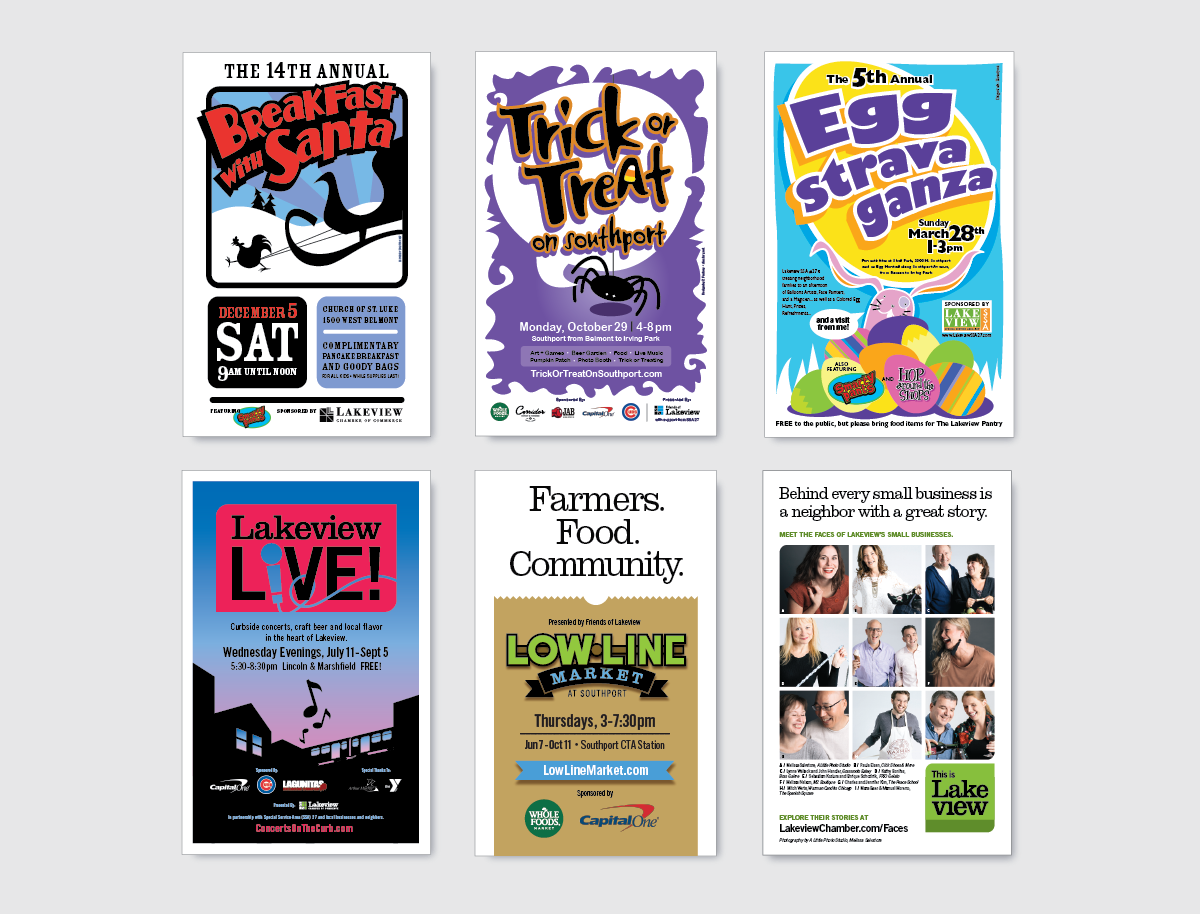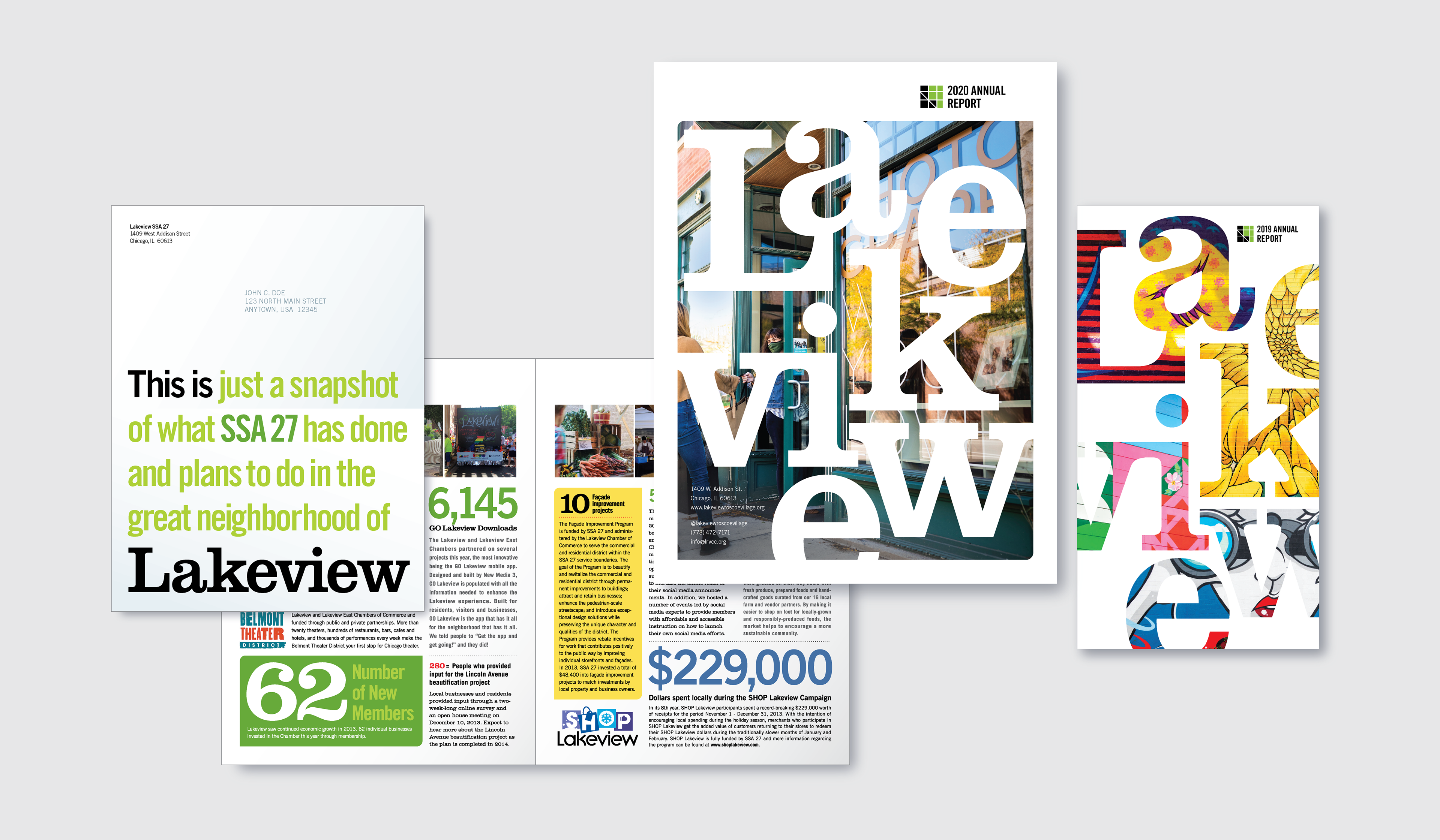 Lakeview Area Master Plan
The Lakeview neighborhood of Chicago set out on a mission to create a vision for where the community could – and
should
– evolve. Countless hours of engaging the residents and guests were required to create a comprehensive road map for the trip ahead. And Z Factory helped to shape the messages and materials that engaged and educated the community.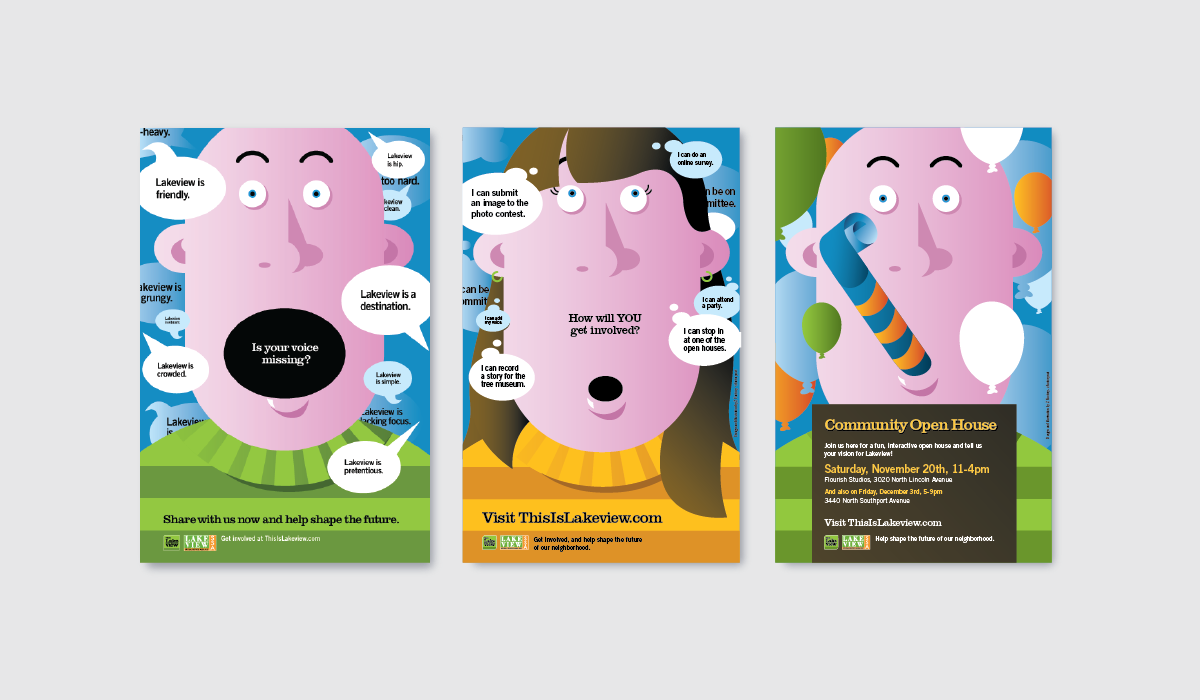 Promotional posters and direct mail  |  Illustrations
Business retention brochure  |  Infographics
Love Local. Love Lakeview.
Sometimes consumers need a little nudge to remember to shop locally and support a neighborhood small business. This program was designed to do just that.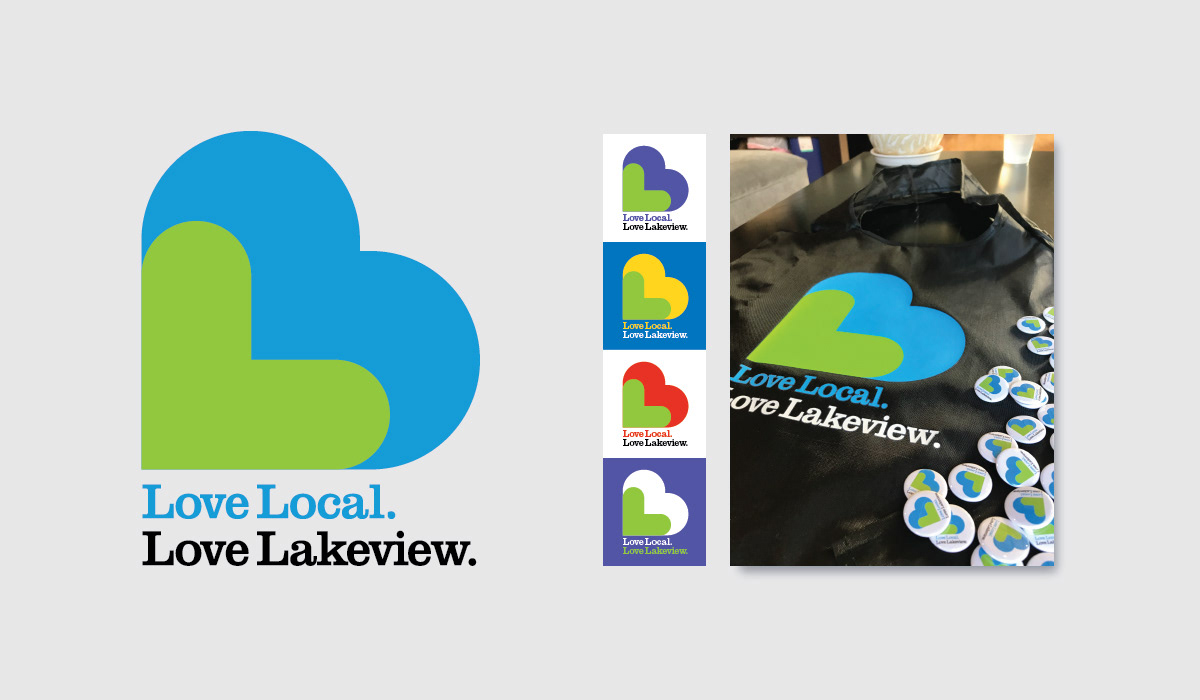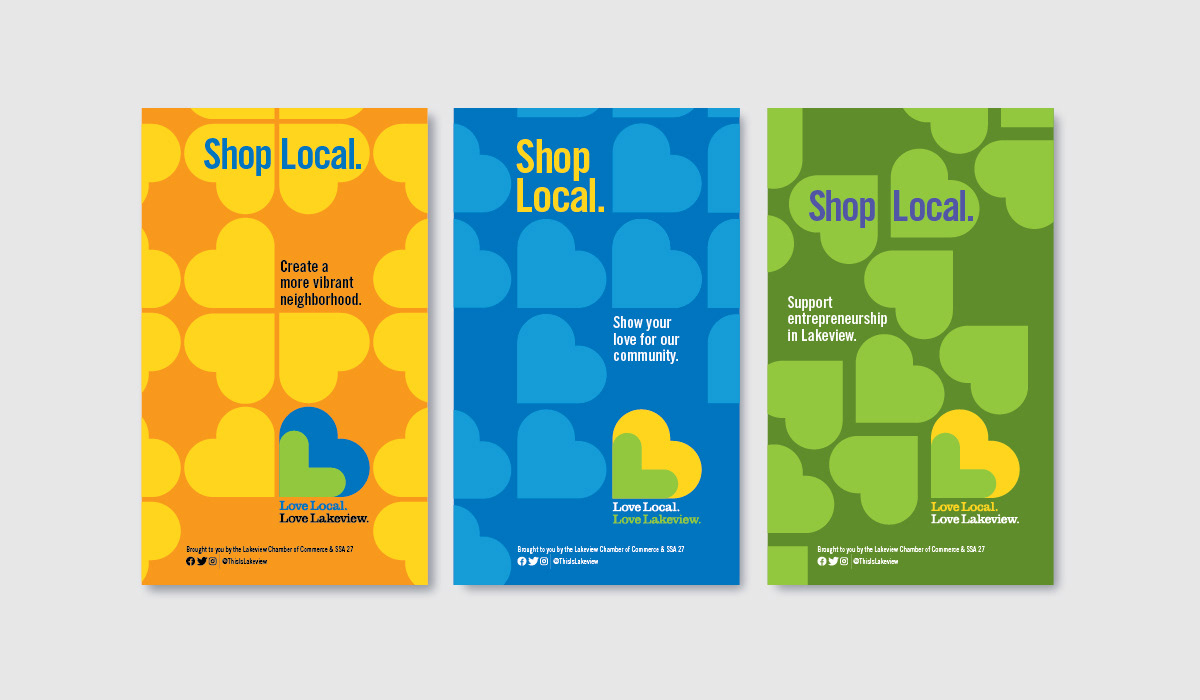 Program identity, Swag, and Outdoor campaign
Who doesn't love getting a bonus? And supporting local, small businesses? And rewards programs? And getting a bonus by supporting local, small businesses with a well-designed rewards program??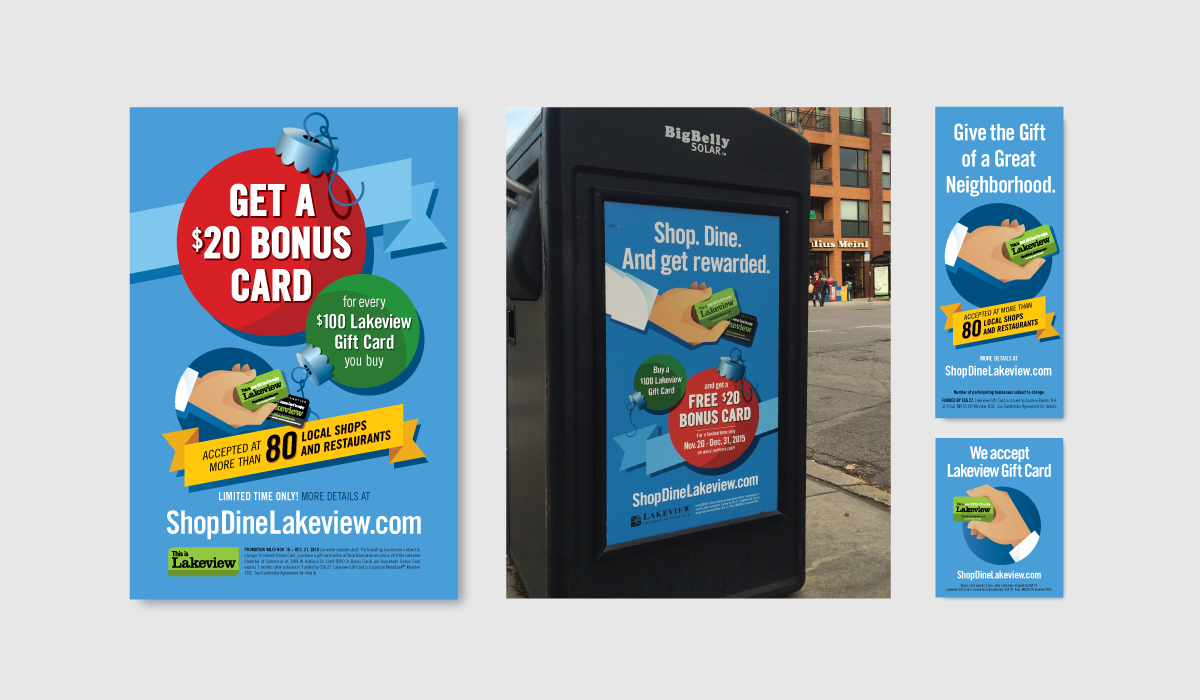 Print and digital advertising, Outdoor, and Window signage  |  Illustrations